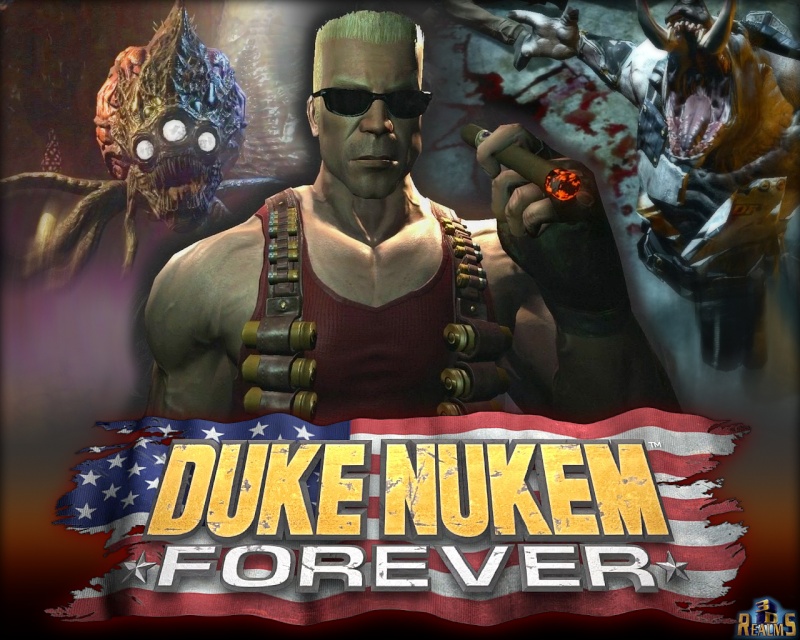 DUKE NUKEM FOREVER [PS3]
Trofei di gioco - 51 trofei totali
Bronzo:
Extermination: Uccidi 50 alieni
Annihilation: Uccidi 100 alieni
Nuclear Devastation: Uccidi 250 alieni
Hippy-Stomper: Calpesta 20 alieni
Judge, Jury, Executioner: Giustizia 20 alieni
Trapper: Uccidi 10 alieni con le Trip Mines
Freeze Well!: Uccidi 15 alieni congelati
Road Rage: Uccidi 15 alieni con il Monster Truck
Fork the Pork: Uccidi 6 alieni con il Muletto
Dead Useful: Uccidi 10 alieni con esplosioni ambientali
Downtown Barrel Beatdown: Uccidi 10 alieni lanciando oggetti
Duke Angry, Duke Smash!: Uccidi 15 alieni con attacchi corpo a corpo dopo aver assunto gli Steroidi
Noms: Mangia 10 porzioni di cibo durante la campagna SP
On the Noggin: Uccidi 30 alieni con dei colpi alla testa
Natural Disaster 3x: Uccidi 3 alieni in una sola volta
FBT: Fatti atterrare 10 volte
Turd Burglar: Trova e ruba un pezzo di cacca
I Need a Towel: Vieni colpito da 10 bombe Pregnator
Baron von Nukem: Abbatti 20 fighters alieni
I Need a Date: Guarda ogni pagina di un calendario nel Single Player
Sticky Bomb Like You!: Piazza una Trip Mine su un alieno vivo
Big Guns, Big Ships: Distruggi 5 navi da Guerra o da navi da Sbarco aliene
Flagon of Chuckles : Bevi una birra nel Single Player
Juiced: Assumi gli steroidi nel Single Player
He's Got a Hologram!: Usa un Holoduke nel Single Player
Drawrings: Scarabocchia qualcosa sulla lavagna bianca nel Single Player
Substance Abuser: Bevi birra sotto l'effetto degli steroidi o viceversa nel Single Player
Piece of Cake: Completa la Campagna Single Player alla difficoltà Easy
Special Thanks: Guarda interamente i crediti
Bucket Head: Trova tutti i 3 elmetti nella Campagna Single Player
Party Animal: Bevi tutte le birre nello Strip Club
Pescaphobe: Uccidi tutti i pesce gatto nel livello sottomarino
Sunday, Black Sunday: Abbatti il dirigibile sopra lo stadio
Nobody Likes a Whiner: Stendi il talentuoso al Talk Show
Lots of Whacking: Vinci una partita ad Alien Abortion nello Strip Club
Companion Barrel: Sblocca l'armadietto segreto alla fine del Forkstop
One-Eyed Freak: Sconfiggi il Cycloid
Pit Champion: Sconfiggi il Battlelord a Las Vegas
Argento:
A Good Dam Fight: Sconfiggi il Battlelord sull'Hoover Dam
Air-Duke: Vinci una partita a Air Hockey nello Strip Club con un punteggio di 7-0
Balls of Steel: Guadagna 1,000,000 di punti al flipper nel Single Player
Beating the One-Eyed Worm: Sconfiggi l'Energy Leech
Call Waiting: Ascolta tutti i messaggi telefonici
Gunslinger: Mantieni la pistola d'oro per tutta la Campagna Single Player
I Am All That Is Man: Scopri tutte le ricompense Ego Cap
Let's Rock: Completa la Campagna Single Player alla difficoltà Normal
Not Bad for a Human: Sconfiggi l'Alien Queen
Octacide: Sconfiggi l'Octaking
Oro:
Come Get Some: Completa la Campagna Single Player alla difficoltà Hard
Damn, I'm Good: Completa la Campagna Single Player alla difficoltà Insane
Platino:
Savior of the Universe: Ottieni tutti i trofei

Kissetta09

Utente





Messaggi

: 60


Wrong Points

: 236


Reputazione

: 0


Data d'iscrizione

: 25.07.11


Età

: 28


Località

: Pisa



---
Permessi in questa sezione del forum:
Non puoi
rispondere agli argomenti in questo forum.